Explore the stories, technologies and achievements that make Tempur-Pedic a mattress like no otherTM.
Tempur-Pedic® Kiss Goodnight Contest
- Tempur-Pedic Canada Aug 1, 2022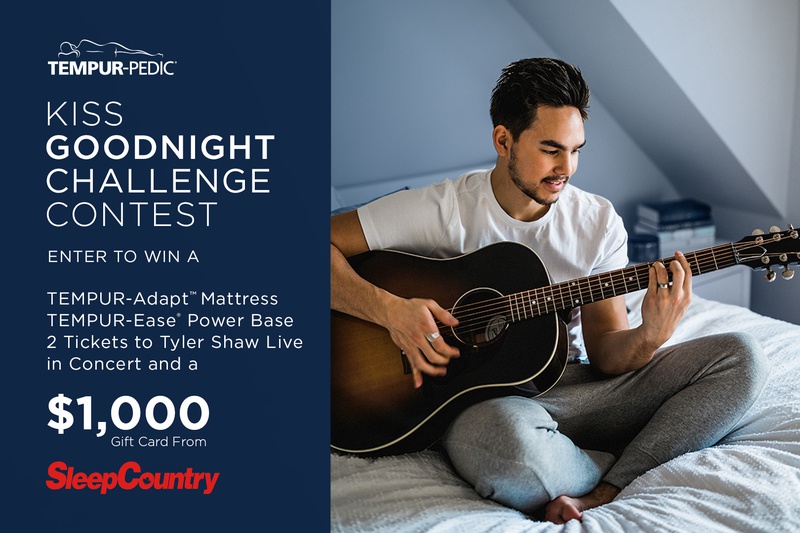 Canadian Music Artist and 'Real Tempur-Pedic Owner' Tyler Shaw is into his third year of sleeping on a Tempur-Pedic® Mattress — time goes by fast! Tyler will be back on the road this year touring the country, celebrating an amazing career. 
Did you know that Tyler's hit single "Kiss Goodnight" hit the airwaves 10 years ago? 
To celebrate this milestone anniversary we've partnered with Tyler Shaw to give you the chance to ENTER to WIN a Queen size Tempur-Pedic® Mattress paired with an Adjustable Base, a $1,000 Sleep Country Canada Gift Card and 2 tickets to a concert on Tyler's next Canadian Tour! 
Click the button and enter for your chance to WIN!
#TempurPedicSupportsArtists