Explore the stories, technologies and achievements that make Tempur-Pedic a mattress like no otherTM.
TEMPUR -PEDIC® CANADA ANNOUNCES ITS COLLABORATION WITH GEORGES ST-PIERRE
- Tempur-Pedic Canada Aug 5, 2021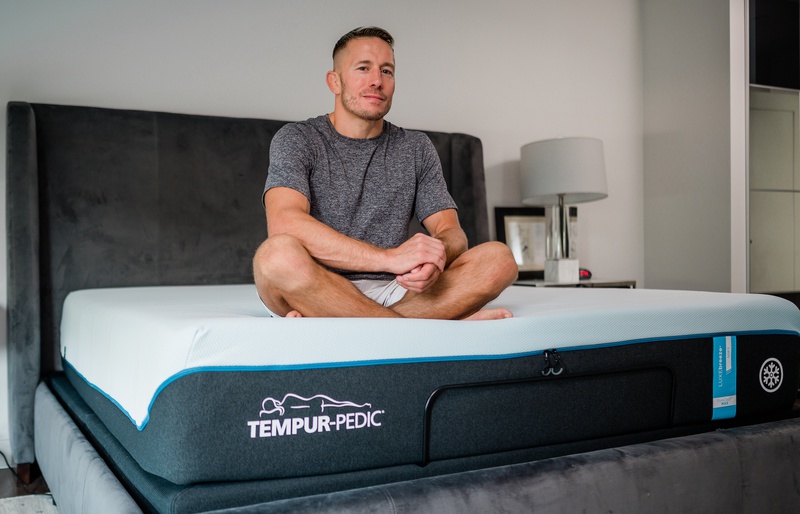 MMA Champion Georges St-Pierre is 'Powered by Tempur-Pedic®'
Tempur-Pedic Canada has teamed up with Georges St-Pierre to amplify its new "A Tempur For Every BODY" Campaign. This campaign highlights that products should be made for everybody regardless of shape, size or ability! Together we are focused on optimizing the conversation surrounding high performance athletes and the importance of quality sleep. We will be working with Hockey Canada to feature the Men's Para Hockey team to continue to challenge representation in the media.
"We are proud to challenge representation for people with disabilities in the media and are thrilled to have Georges St-Pierre on board with our mission to help elevate and bring greater awareness to these amazing athletes," said Adele Di Paola, Director of Marketing, Tempur Sealy Canada.
Tempur-Pedic Canada is passionate about creating products that deliver on the promise of a great night's sleep and want to ensure that high-performance Canadian athletes are able to compete at the highest level by offering them restorative sleep.
Georges St-Pierre embodies power in everything he does. He is experiencing body conforming support with Tempur-Pedic® and personally sleeping on the TEMPUR-LuxeBreezeº™ mattress designed to help him fall asleep faster and stay asleep longer so he can wake up feeling powerful.
"Hard work and dedication are paramount to achieving exceptional results in every sport. The only limits that exist are the ones we create for ourselves. Sleep is a vital element for everyone's success. Rest and recovery are key factors that affect performance. Tempur-Pedic sleep offers superior rest and recovery for every BODY," said Georges St-Pierre.
Tempur-Pedic develops products that help consumers rejuvenate and maximize their potential. We believe in head-clearing, body-repairing sleep that is achieved by our proprietary TEMPUR material. This material is hyper-sensitive to temperature adapting to each body's unique needs throughout the night.