Explore the stories, technologies and achievements that make Tempur-Pedic a mattress like no otherTM.
Tempur-Pedic® Canada - The Exchange
- Tempur-Pedic Aug 2, 2021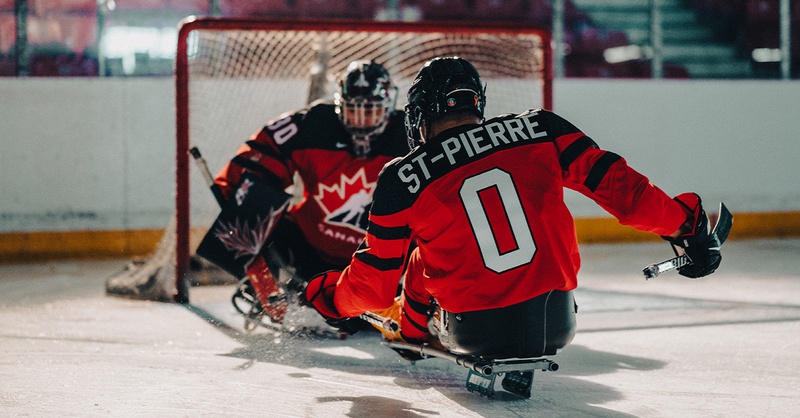 THE EXCHANGE of disciplines between sports can push an athlete to new heights. Combining the right tools with the right experiences can push one's limits to achieve greatness.
Tempur-Pedic Canada is the Official Partner of Canada's National Para Hockey Team and together with Hockey Canada continues to challenge proper representation in the media and sports.
On August 30th 2021 we invited 'Real Tempur-Pedic Owner' and UFC Hall of Fame recipient, Georges St-Pierre to Toronto, Ontario to train with Canada's National Para Hockey team. Georges offered a unique set of skills to help our national team push the needle towards gold - they in turn, got him on the ice and taught him how to play Sledge Hockey.  
Hard work and dedication are paramount to achieving exceptional results in every sport. The only limits that exist are the ones we create for ourselves.
"We are not defined by boundaries, labels or the expectations of others. We are defined by what we achieve in the pursuit of excellence. Excellence in sport, excellence in life." – Georges St-Pierre
You will see real magic discovered as these athletes EXCHANGE knowledge, enthusiasm and a mutual respect for one another.
#ATempurForEveryBODY